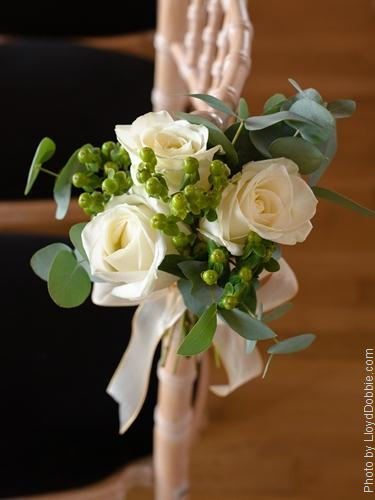 THE INITIAL CONSULTATION
The aim of the initial consultation is to get to know each other a little better and to understand what you would like from your wedding flowers. We'll chat about your flower likes and dislikes, colours, type and style of your wedding, and any thoughts that you might already have about the type of arrangements that you want to incorporate.
All of our bouquets and floral designs are tailor-made and bespoke – the consultation will help us design flowers that suit your personality and your vision for your big day and turn them into something really beautiful that you'll love. Ideally, it's best to meet at your venue for this first consultation, and we'd be happy to arrange this with the venue on your behalf – it makes it easier to visualise the designs and to double-check that they work in the space - but we are also happy to travel to see you elsewhere.
The consultation also gives you the opportunity to look through our portfolio to see the type of work that we've designed before and to talk about options for your own wedding flowers. To make the most of the consultation, feel free to come along with pictures from the internet or magazines, and swatches of dress material. We have plenty of wedding flower magazines and books to browse through the provide further inspiration and lots of our own ideas too so don't worry if you haven't given much thought to this yet!
Following the consultation, we will write to you outlining your preferred designs and provide you with a quote based on these and your flower choices.