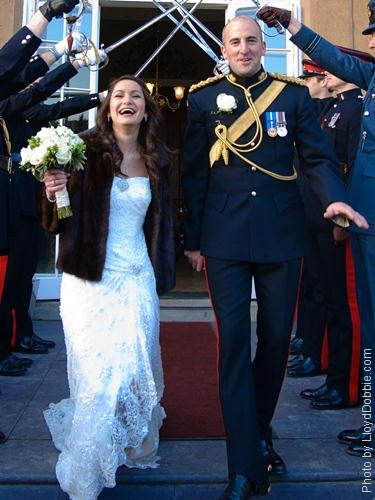 WEDDING AND CIVIL PARTNERSHIP FLOWERS
Planning for a wedding or civil partnership is an exciting time, but there is often much to do and organising it yourself can sometimes feel like a daunting task. At Floral Accents, we aim to make choosing your wedding flowers as enjoyable and stress-free as possible.
In all likelihood, if you are reading this page you are probably engaged to be married, so let us start by congratulating you both!
That's why we offer a friendly one-to-one personal service for all our wedding clients to ensure that you get the very best for your special day. It is important to us that your flowers are perfect, we will help guide you through the myriad of different choices to pick flowers that complement your personality, your wedding theme and the ambiance of your chosen venue.
Sharp clean contemporary floral designs, a sophisticated and elegant look, or a more traditional vintage-inspired theme, Floral Accents can help you achieve the look you want. From a small intimate lunch to a lavish party for hundreds of friends and family, we can offer you lots of ideas and beautiful, practical solutions for your special day. Our originality and attention to detail will ensure that your flowers look amazing and become a real talking point amongst your guests.
Unlike a lot of high street florists or big wedding and events specialists, we only ever accept one wedding per day or weekend and we ensure that the couple of days beforehand are also kept free. We don't have a shop and therefore, no other conflicting interests, so this means that your wedding flowers have our undivided attention.
And the result? Stunning flowers that we hope will exceed your expectations and dreams!
Take a look at our venues page to find stunning wedding venues across Surrey and the south east.
View our gallery to see more images or why not contact us to book a free, no-obligation consultation? We look forward to working with you and hearing all about your wedding plans!