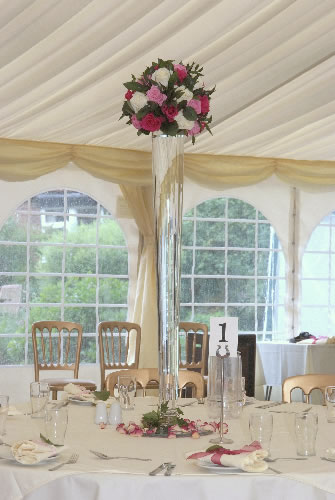 A ONE-TO-ONE PERSONAL SERVICE - OUR ETHOS
Here at Floral Accents, we like to get to know our clients as real people – not just as another line on our accounting spreadsheet. And we understand that you want to make sure that the floral designs for your special day are in safe hands.
That's why we offer a personal one-to-one service - starting with a free no-obligation face-to-face consultation over a cup of tea or coffee to discuss your individual flower requirements.
All of our floral designs are tailor-made and bespoke – the consultation will help us design flowers to suit your personality and to turn them into something really beautiful that you'll love.
After the consultation, we will provide a detailed quote – which will include all hire charges (where applicable), delivery and set-up costs, so you can see clearly where your money is being spent.
We pride ourselves on offering an attentive and high quality service – from the first initial contact to the execution and delivery of your flowers. But don't take our word for it – click here to see comments from a selection of past clients.
Contact us to arrange a free, no-obligation consultation – and see for yourself how we can create flowers to make your wedding extra-special!