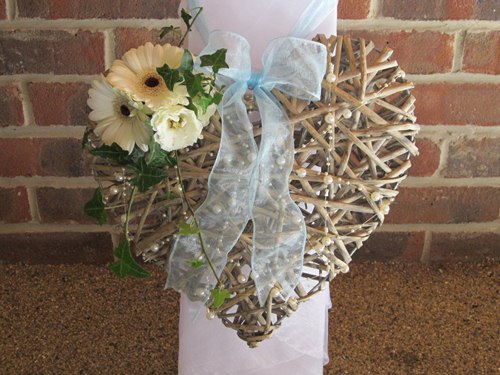 PRICE GUIDE
As all of our floral designs are tailor-made for each individual couple – and the service that we offer is personalised to meet their requirements and flower choices – we believe that price lists can be misleading. The end price will depend on the type of flowers you decide on and the season, the number of designs, and the time and skill involved in creating your designs.
We appreciate however, that couples would like a ball-park figure to help with budgeting. We have therefore attached an indicative price guide

based on the average spent by our 2011 wedding couples – some designs may be less and some more depending on your choice of flowers and design. As a general guide, our flowers start at around the £900-£1,000 mark upwards.
All designs are bespoke to your wedding – please contact us to book a free, no obligation consultation to obtain a detailed written quote.
© Copyright 2010 Floral Accents | website by rphweb